Congratulations to Mallory Kraeger High School's Artist of the Month for December!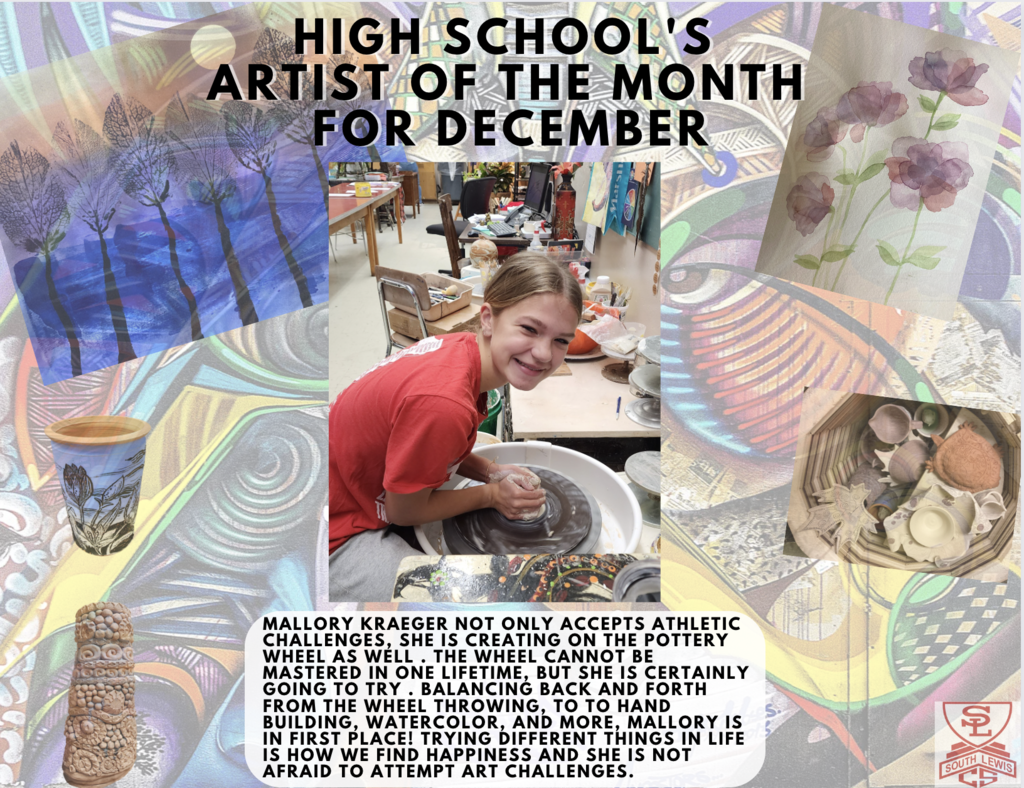 Congratulations to Nadine Platt, Elementary School's Artist of the Month for December!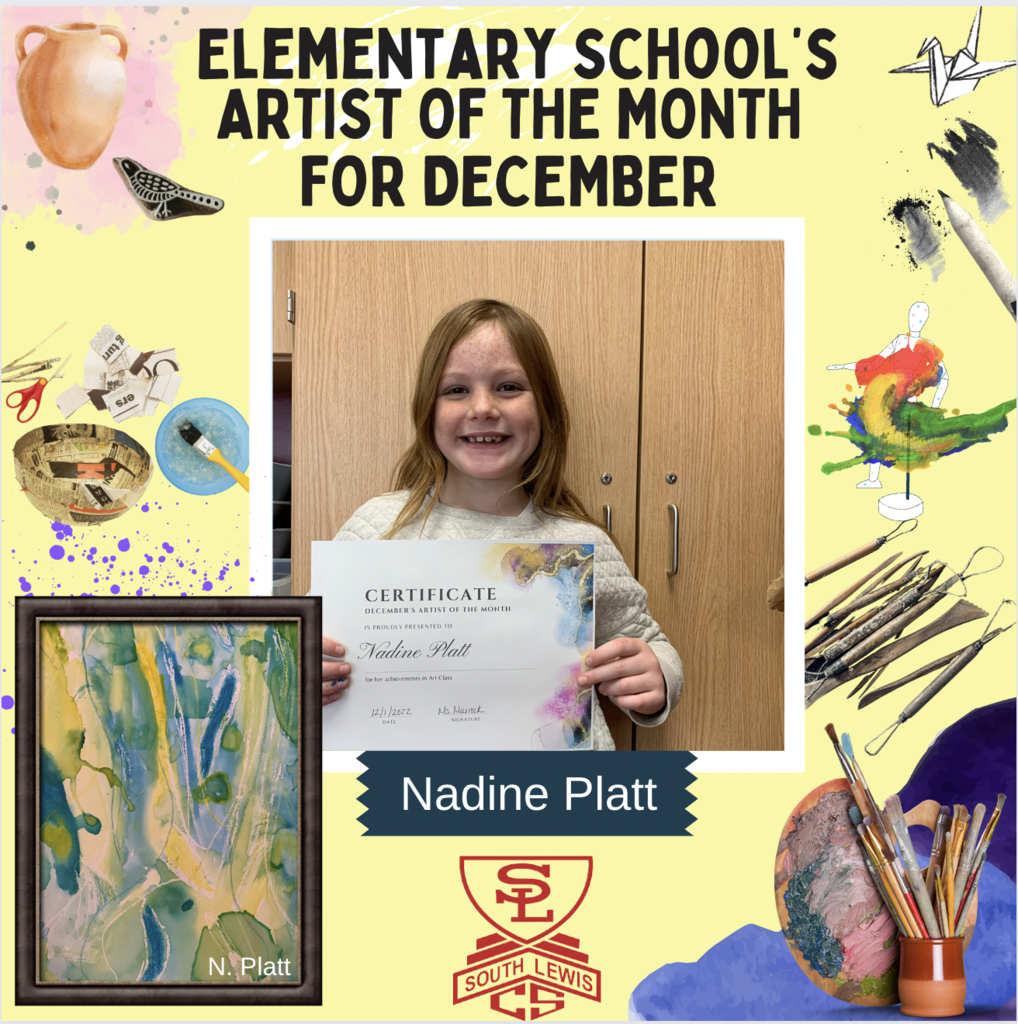 This November, the South Lewis Farm to School Team featured pumpkins! We tried and loved pumpkin lasagna, pumpkin wings, pumpkin cookies, muffins, pizza and so much more! South Lewis really ate up the pumpkin creativity! Be on the lookout for more information in the coming months, we hope to have a featured item each month!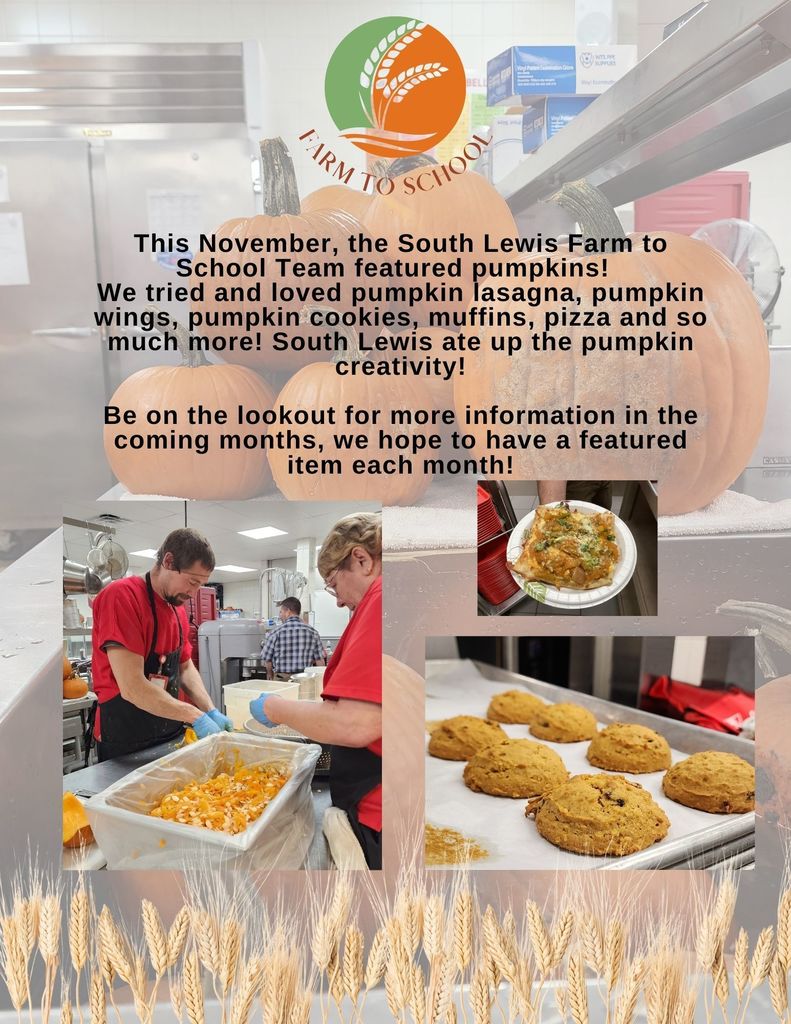 Due to weather conditions today, Thursday, December 1, 2022, South Lewis CSD is on a 2-hour delay. There is no AM UPK or AM BOCES. Have a great day.

The African savannah is coming to life on the South Lewis Central School District stage with Simba, Rafiki and an unforgettable cast of characters as they journey from Pride Rock to the jungle... and back again, in this inspiring, coming-of-age tale. The Middle School students are rehearsing nonstop to bring you Disney's Lion King Jr.! Come show your support and be entertained! Thursday, December 1st - 7:00P.M. Show Time - Friday, December 2nd - 7:00P.M. Show Time - Saturday, December 3rd - 2:00 P.M. Show Time - Ticket prices: $6.00 – Adult... $5.00 – Senior Citizen/Student... "Hakuna Matata" (3 Day Pass) $15.00 – Adult... $12.00 – Senior Citizen/Student...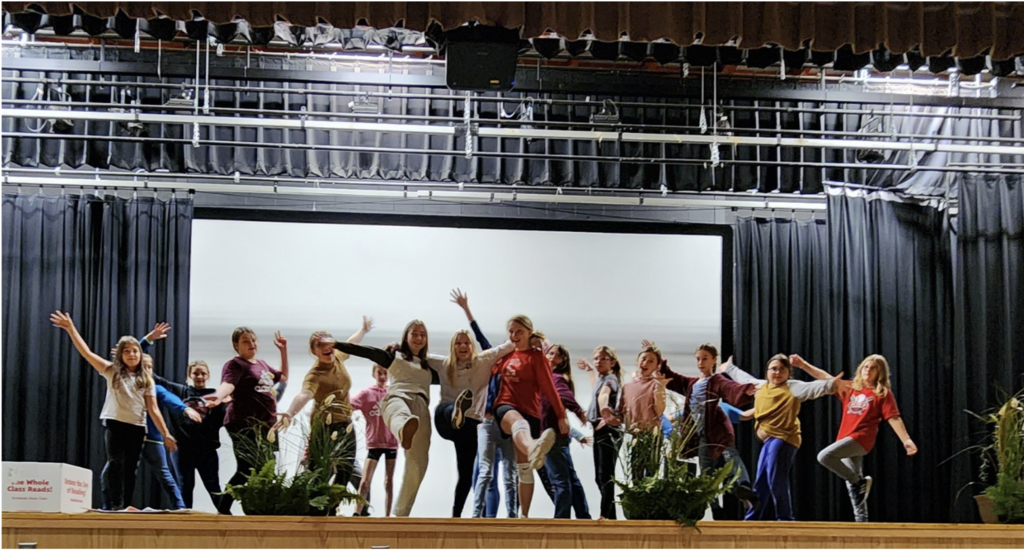 ATTENTION Staff/Students/Community members: Family Swim is CANCELLED for Monday, November 21st. It will resume the following week on November 28th.
The South Lewis cross country team was well represented at the NY State Championships this past Saturday. MacCoy Maciejko and the girl's team competed in the class D race. The returning state champion Brynn Bernard, won her 2nd state title by running 19:20.4. The falcons placed 3rd overall with 97 points. Pictured from left to right are -- Coach Jack Bernard, MacCoy Maciejko, Coach Michele Liendecker, Summer Valis, Brynn Bernard, Superintendent Douglas Premo, Mallory Kraeger, Felicity Szucs and Grace Bailey

Andrew Higby is November's High School's Artist of the Month! Congratulations!

Congratulations to Eagan LaVan our Elementary School's Artist of the Month for November!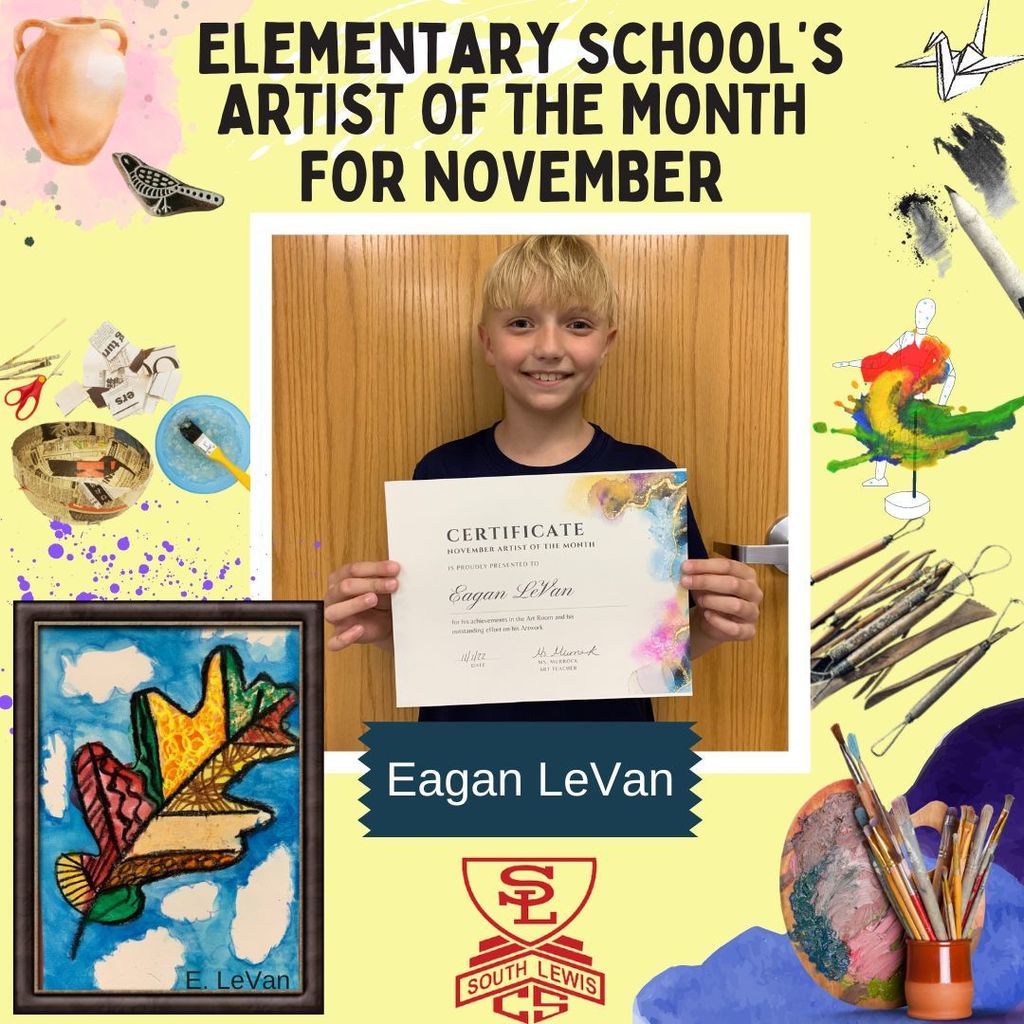 We are proud to announce the South Lewis High School Students of the Month for October. Congratulations to Aiden Billhardt and Ashley Wright! Both of these outstanding students are Class of 2023 members who are already prepping for the future with some college acceptances . Aiden is a member of Falcon Friends, FFA, NHS, SAVE, and Varsity Club and also makes to play football, basketball, and baseball. In addition to being a member of Future Educators Club, FFA, NHS, GAA, and Conspiracy Club, Ashley is a part of the soccer and volleyball teams. Both students exemplify great character and positively interact with the South Lewis community and the world at large. Great work, young people.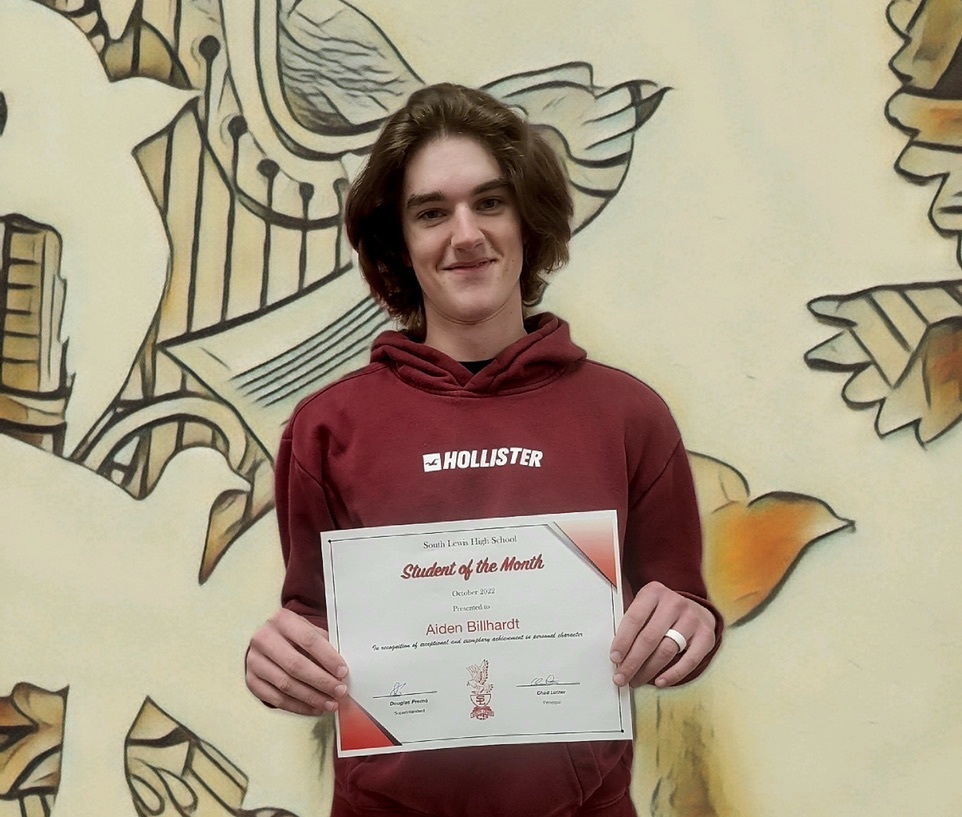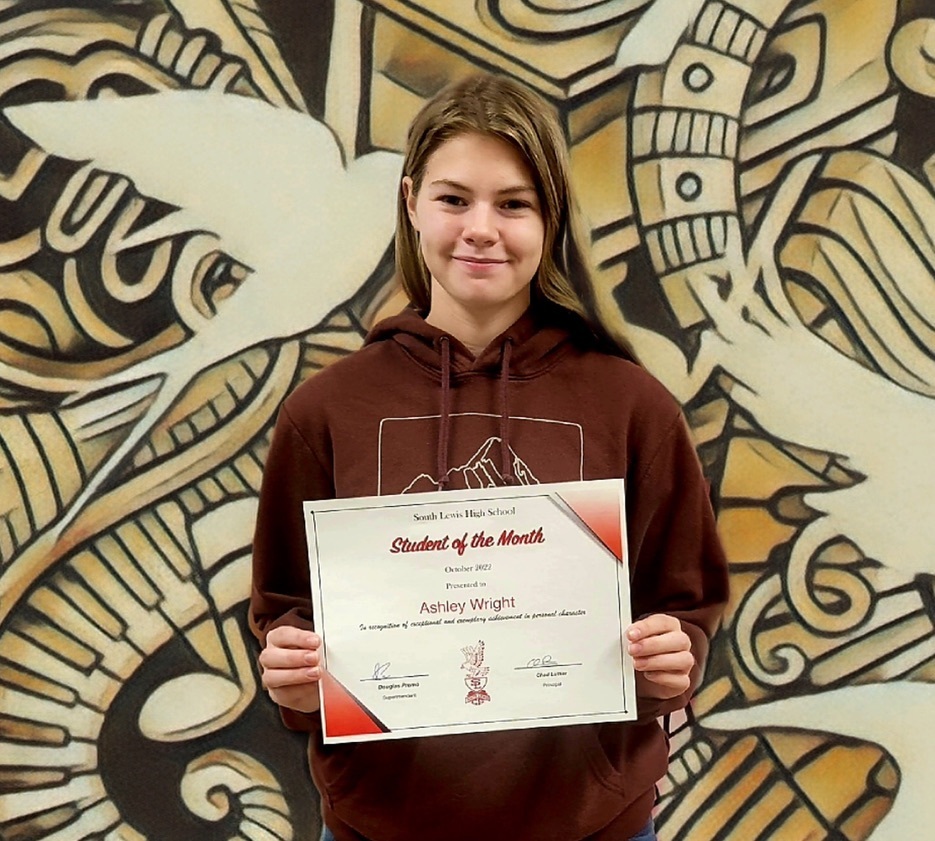 Pumpkin is on the menu! The NYS Farm-to-School program is really starting to take root thanks to the efforts of the legen-dairy South Lewis Farm-to-School Team. From meals to curriculum this team really is the cream of the crop! (See attached to find out me more)

Congratulations to the South Lewis Senior High Band! The band's submission will be featured on NewsChannel 9's "The Daily Pledge" on Election Day, Tuesday, November 8th -- what's more American than that? (See attached for pertinent information.)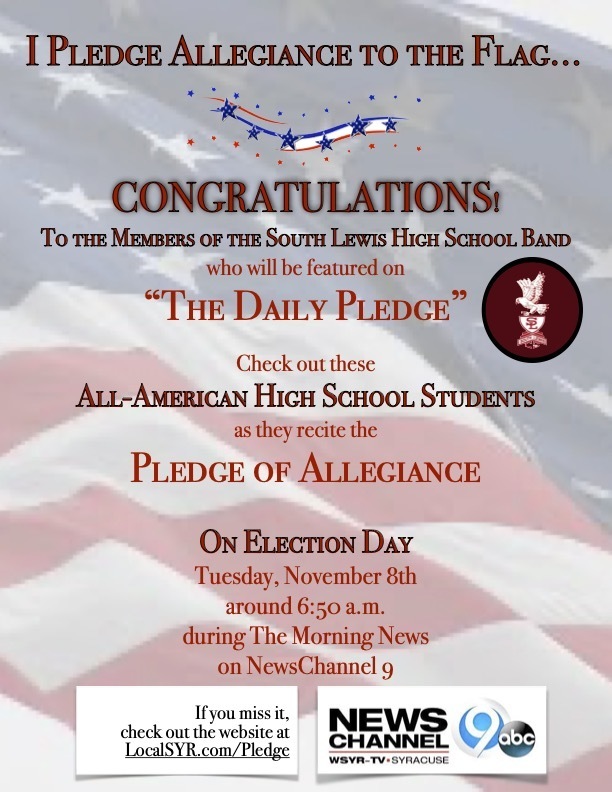 Where in the USA is South Lewis' FFA?! We're tracking our FAA members on their way to the 95th National FFA Convention in Indianapolis this week!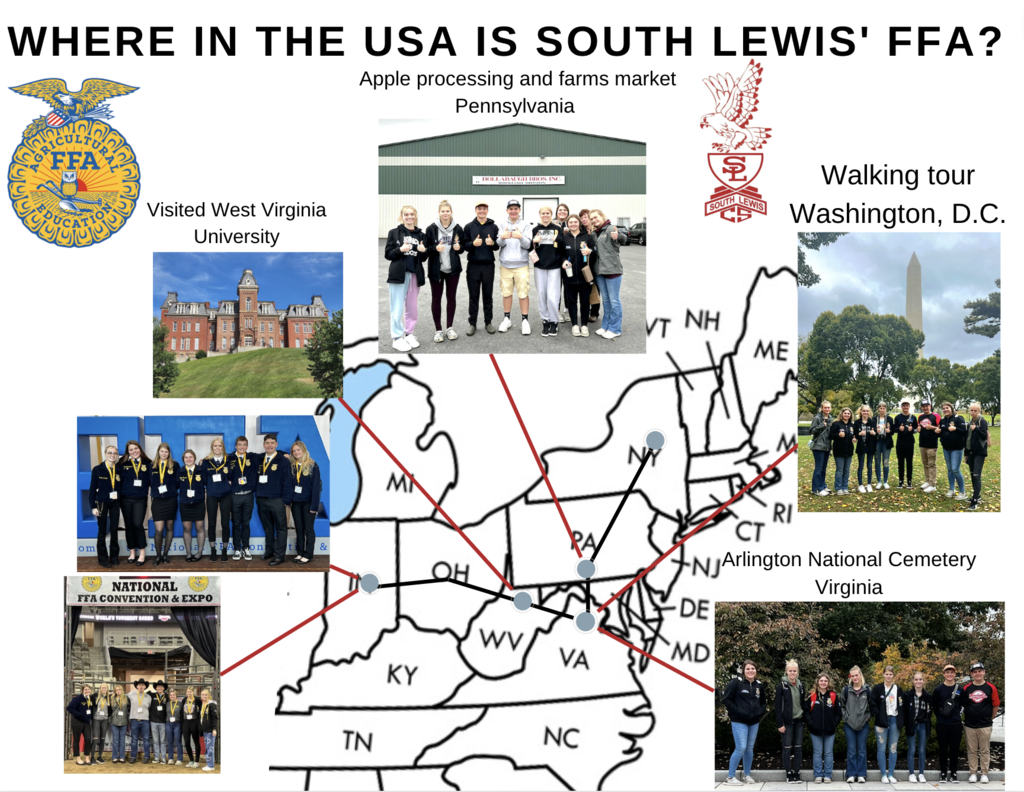 South Lewis Central School District's Evacuation Drill is now complete. The campus is now open. Thank you Lewis County Emergency Management Service for your help and collaboration. And thank you to the staff, students, parents and community for their cooperation and patience!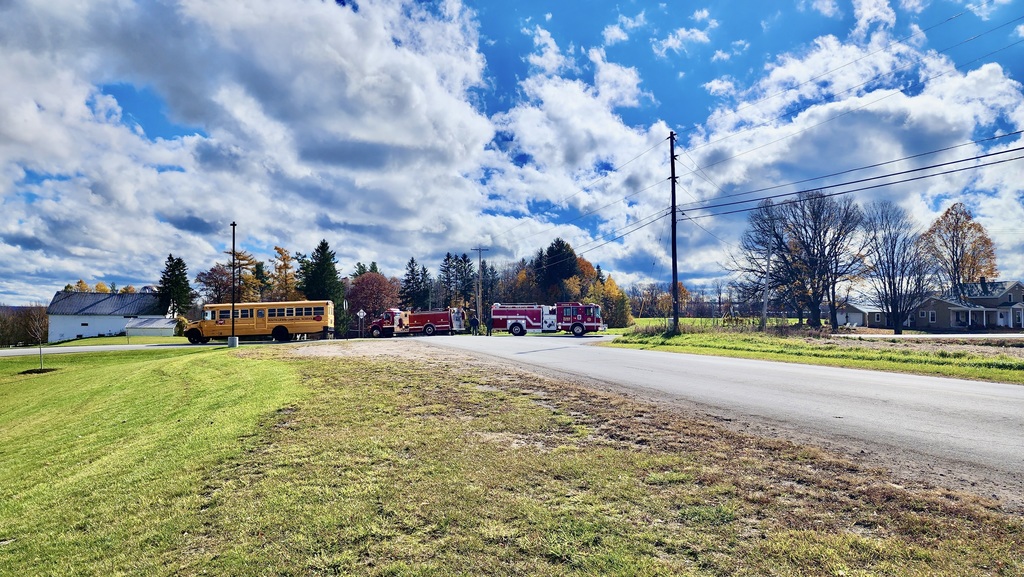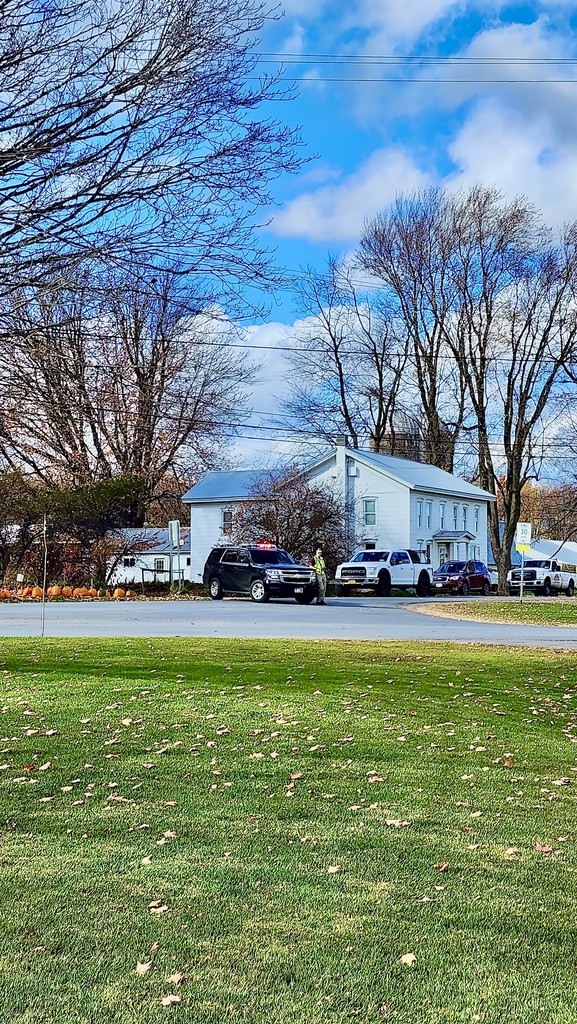 South Lewis FFA students are on the move and headed west for the 95th National FFA Convention in Indianapolis this week. If you don't know a lot about this organization, know this: it's all about growing the next generation of leaders. We, here at South Lewis, are often in awe of this group of young people. We truly believe that they are working "For the Future For All." Following are a few shots of the kids giving "thumbs up" to the sights of Washington, D.C. (Hey, I wonder how many of the leaders in DC were once FFA members?)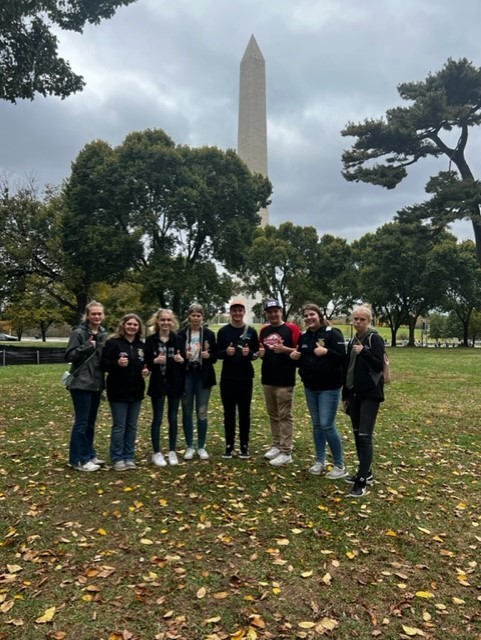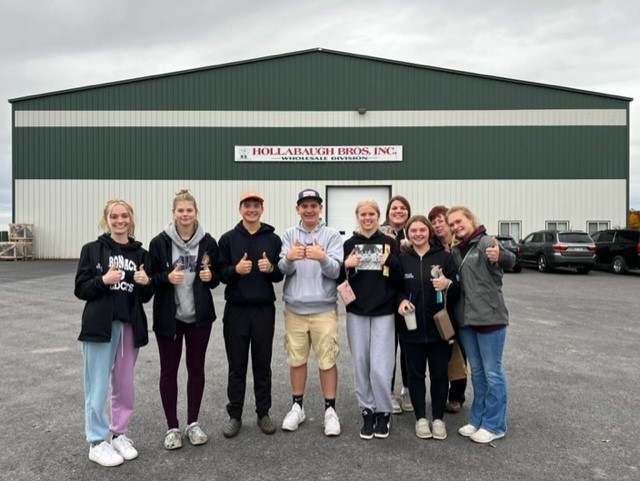 The South Lewis Future Farmers of America is hosting a donation drive October 11- November 11 for the Lewis County Humane Society. Help us help animals in need! Please see the attached flyer.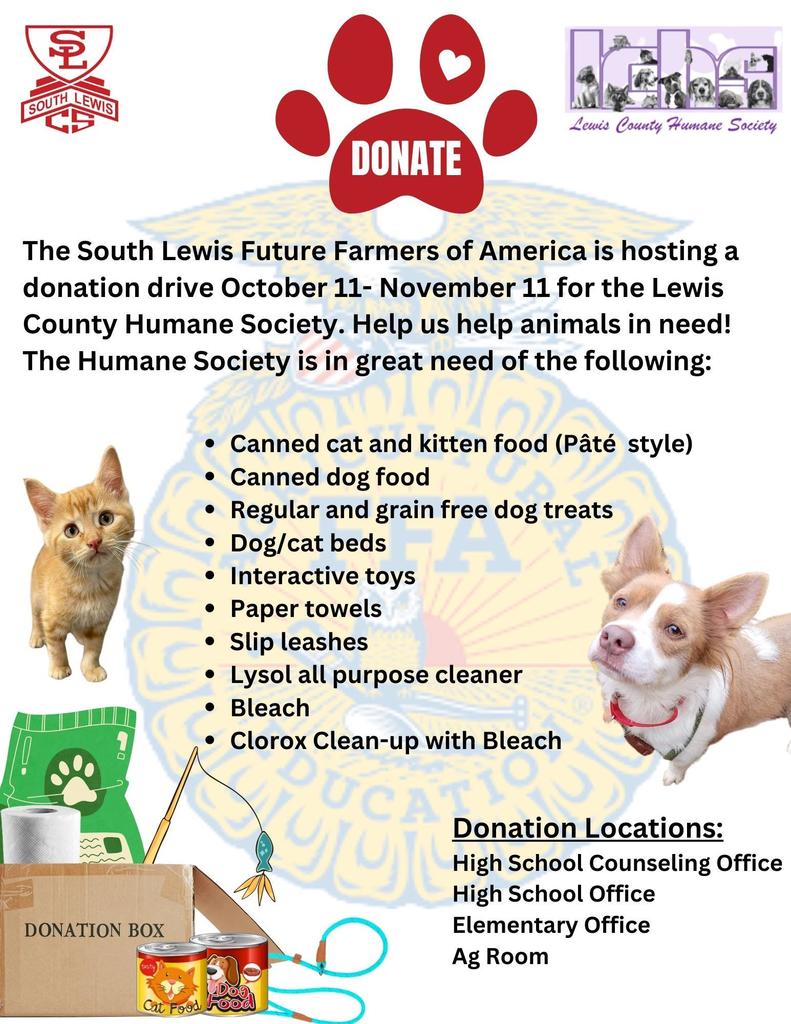 Congratulations to the September High School Students of the Month. Paige Hawk and Alexis Kraeger integrate good character into every aspect of their lives. Paige is a freshman who is active and involved as a member of Future Educators and of SL GAA. Alexis is senior who is completing the Early Childhood BOCES program and makes time to mentor younger students in the Falcon Friends Club. We thank these young ladies for sharing their gifts and energy with little people and for growing kindness that will bloom into the future.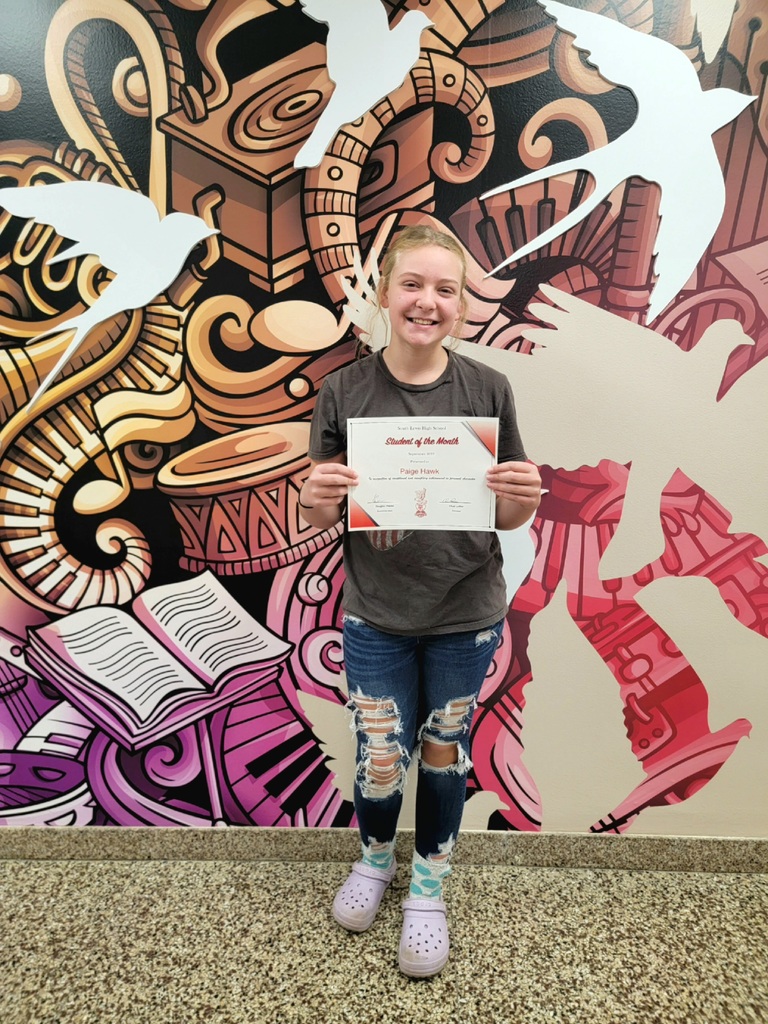 Be-FORE the highly anticipated days of second summer have passed and while we get a MULLIGAN on sunshiney warm weather, here are a few pictures of our South Lewis high school students in PE class. Thanks to Mr. Baldwin, Mrs. Gino, and Mr. Smykla for getting these kids ON PAR for success. "In golf as in life, it is the follow through that makes the difference."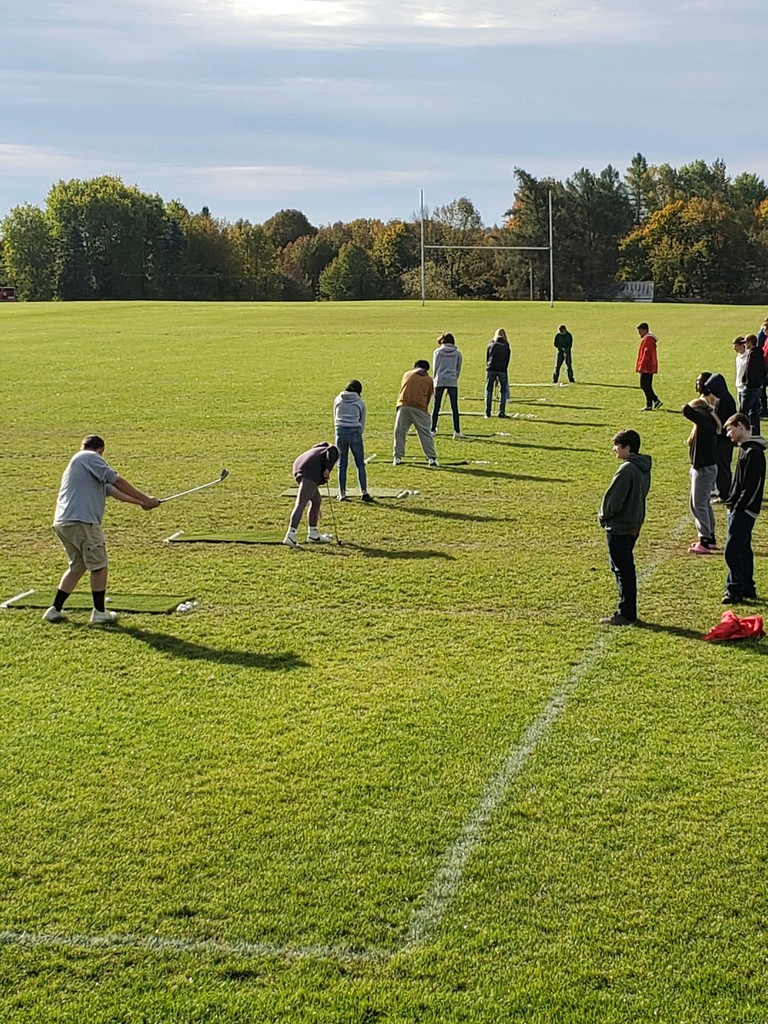 Mr. Carvel's class has a great day visiting the farm of South Lewis alumni Carl Sherman. From wagon rides to tire swings it was a beautiful day at Sherman's Farm! Thank you to the Sherman family for the warm welcome and letting us visit!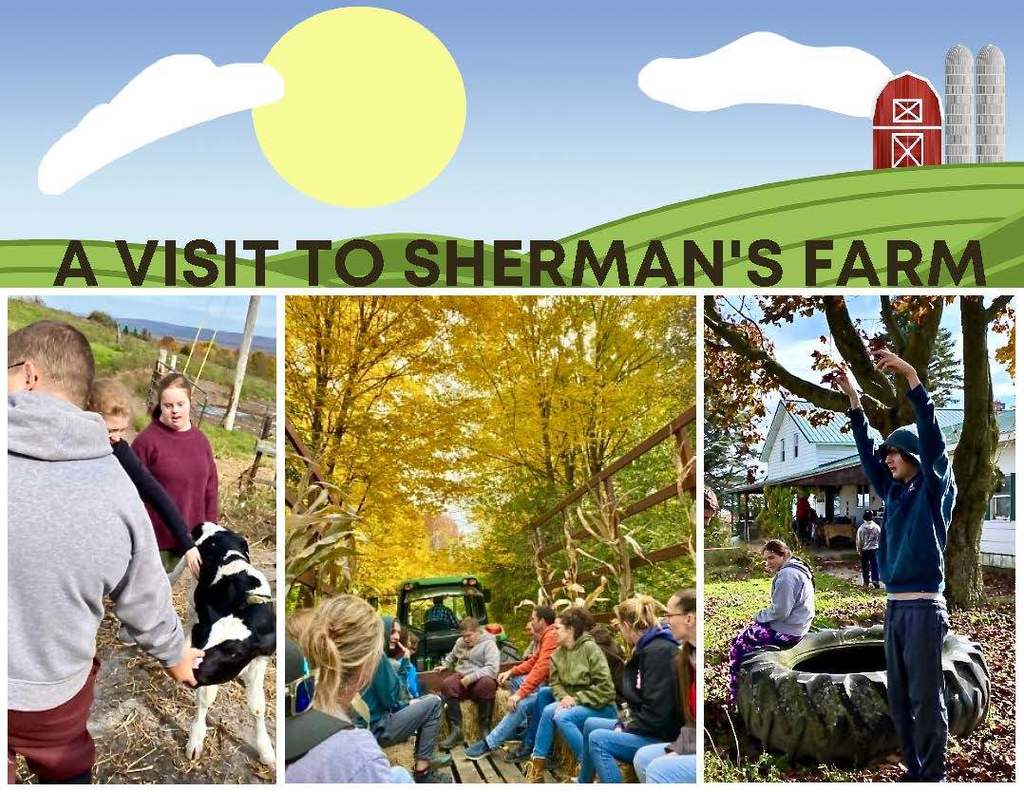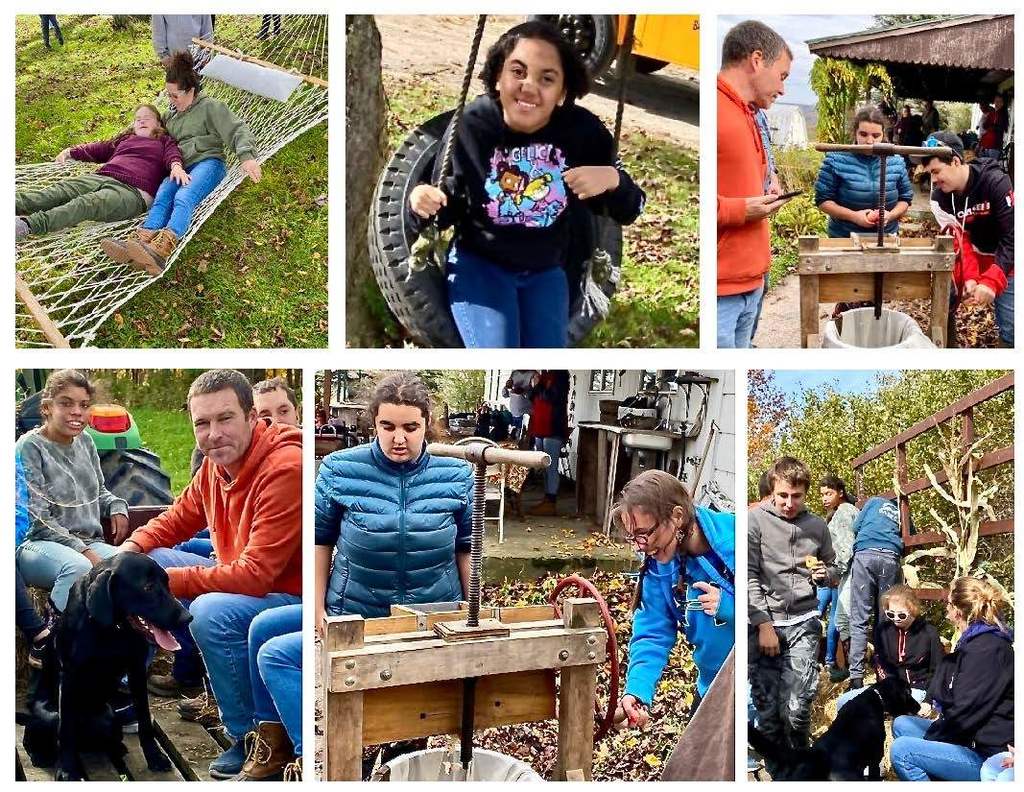 Attention Race Fans in Grades K-6: Falcons on the Run will TREAT you to the Championship Races this Thursday, OCTOBER 20. Registration begins at 5:00 p.m. Fly by and check out the action!